"We believe everyone has the
power to live a vital and healthy life."
— Barbara & Dr. Norm Dawson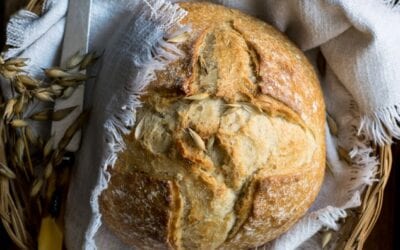 In my attempt to figure out sourdough bread, I went to YouTube and looked at a few creators to help me in my search. I found this one by Patrick Ryan. This was a simple starter recipe that I've made many times. In this recipe, I took notes as he spoke and here are the...
read more
We believe the innate intelligence of the cell is where health and vitality begin, and even though we do our best to eat well, we cannot obtain optimal nutrition from diet alone. In order to live life to the fullest, our bodies must work every day to overcome environmental stressors, toxins and contamination. Therefore, we believe that in this day and age supplementation is essential.
At Purple Mulch we address the discomfort of poor health. We provide a transformational system of coaching, nutrition and supplementation that changes people's lives. We inquire, we listen and we discover to empower you to connect the dots to your ideal life. We put a light on your needs and invite you to choose.